Posted by

ABC Insurance Services

on
Auto Dealer Garage Insurance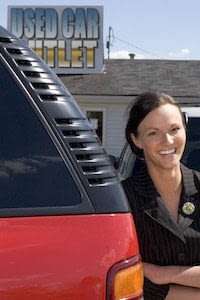 Texas Auto Dealer Insurance provides coverage for the legal liability of automobile dealers, garages, repair shops and service stations. Coverage includes bodily injury and property damage arising out of garage related operations. It can also provide coverage for damage to customers' autos and property, as well as damage to garage-owned autos.
Please take a moment to fill out the form and one of our local insurance agents will contact you with a free, no-obligation quote. Auto Dealer Garage Insurance in Texas can start from a low rate of $1390/year and up. Garage Liability insurance is an important min coverage that an auto dealer needs to protect his business from any law suits in case of a claim against his/her business.
Garage Liability & Dealer's Open Lot (DOL)
For the person who owns a car dealership or anyone who is operating an automotive repair shop, we recommend a garage liability and dealer's open lot (DOL) Insurance policy. We recognize the importance of having the proper level of liability and property insurance protection for your dealership. We represent carriers with whom we have direct appointments and we maintain relationships with other Garage Liability Insurance carriers so that we can often provide multiple sources to quote this important coverage.
Two types of operations eligible for garage liability:
Dealers – a person or firm engaged in the commercial purchase and sale of automobiles.
Non-Dealers – Business operation engaged in repairing, servicing non-owned autos.
Garage liability coverage is the broad liability insuring agreement provides bodily injury and property damage liability coverage similar to that provided by the commercial general liability policy and the business auto policy. The policy agreement for garage operations other than covered autos promises to pay all sums an insured legally must pay for damages because of bodily injury or property damage when caused by an accident and resulting from garage operations other than the ownership maintenance or use of covered autos.
It is necessary that every employee and officer of your company must be listed on your garage policy, whether or not they drive a company vehicle. This list should include managers, sales persons, mechanics, car lot boys, runners, detailers and office clerical personnel. We need to be aware of the job classification and full or part time status of each person.
Please be aware that DUIs and DWIs are a red flag to insurance companies. In most cases, they will choose to refuse to cover a dealership that has even one owner or employee with a DUI or DWI conviction on their driving record. In any event, the price will be much higher when such convictions are discovered.
DOL Insurance – Auto Dealer Open Lot Insurance.
A Dealer's Open Lot coverage policy provides physical damage coverage protection to a dealer's covered vehicles and equipment. Garage Physical Damage or Dealers Open Lot (DOL) will provide coverage for loss or damage to your autos in inventory. Garage physical damage insurance provides collision, comprehensive and specified causes of loss coverage. Covered vehicles are considered private passenger vehicles such as autos, pickups, minivans, and SUV's, and these vehicles may be classified as the following in the dealer inventory: used, new, demonstrators or service vehicles.
Benefits of having your own DOL policy.
If you have your own DOL policy, then you do not have to keep the Floor Plan Insurance that your bank – lender charge you each month. If you compare both plans, you will be saving a lot getting your own DOL policy plus you will have all your cars on the lot covered compared to your lender's policy that only cover the vehicles listed on their policy.
What Dealer Open Lot (DOL) covers?
Comprehensive: Provides coverage to a covered vehicle or equipment attached from any cause of loss except collision with another object or overturn.
Specified Causes: Provides coverage to a covered vehicle or its equipment caused by fire, lightning, explosion, theft, windstorm, hail, earthquake, flood, mischief, vandalism, or the sinking, burning or derailment of any conveyance transporting the covered vehicles.
Fire and Theft: Grants coverage to a covered vehicle or its equipment caused by fire, lightning, explosion or theft.
Collision: loss or damage to a covered auto caused by collision with another object
False Pretense: Optional Coverage, Provides coverage to a covered vehicle caused by someone who causes the dealer to voluntarily part with a covered vehicle by trickery, scheming, or under false pretenses. For example, if you allow an unaccompanied test drive, and the driver does not return back to the lot, this is considered a false pretense claim. In most cases, policies exclude false pretense and you have to buy back the coverage.
At ABC Insurance Services, we know that you dealership and auto shops are a vital business to you and to our economy. Call today to discuss your insurance needs and to get a free garage insurance quote analysis.
Call our Agents 800-374-9227 or Apply Online https://www.713auto.com
Filed Under: Auto Dealer Insurance
|
Tagged With: auto dealer, auto dealer insurance, car dealer insurance, car dealer inventory insurance, dealer insurance, Dealer open lot insurance, DOL insurance, floor plan insurance, garage liability insurance, used car Dealer Insurance