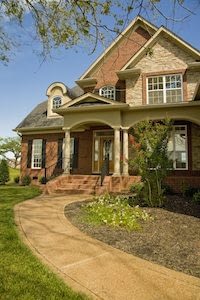 The fastest, easiest way to get a affordable home insurance quote in Houston, Texas.
Home insurance rates are changing every year due to major storms and losses. We at ABC insurance will shop for you for the best home insurance rate possible in the market place. There are many and many insurance companies that come and go every year. we will work for your best interest to find you an affordable home insurance in Houston Texas. See how much you could SAVE on your Texas Homeowners Insurance Policy with our fast, free and secure Homeowner's Insurance Quotes for all Houston and the Texas Gulf Coast region. We have been Serving Houston, Dallas, Fort Worth, Austin, El Paso, San Antonio, Plano, Amarillo, Galveston, Waco, Corpus Christi, Brownsville and all throughout State of Texas since 1988.
Over 15 Major Well known Insurance Companies

Get the Best Rates in the Market Place,

TWFG, Chubb, Wellington, Progressive, UPC, Standard, Sage Sure, Tower Hill, American Risk, LLoyds, ICAT and More.

Multi Policy, Claim Free, Newer House Discounts

Free Quotes and Same Day Coverage.

Great Staff and Friendly Service since 1988
If you're tired of paying too much for your homeowner's insurance policy in Houston and you're looking to lower your Texas home insurance rate, or if you've recently bought a new house in Houston or the surrounding area and are looking for a new home insurance quote, then you've come to the right place. At ABC Insurance Services we strive with each interaction to earn your homeowner's insurance business. We will get you insured quickly and affordably, and our homeowner's insurance quotes are always FREE. Your ABC Insurance agent will make sure that you receive all the discounts that you deserve and we are experts at finding ways to trim your home insurance rate without sacrificing coverage. We will provide you with several homeowners' insurance quotes, from top insurance companies. Why settle for cheap home insurance when you can have the best at the lowest price?
ABC Insurance Services offers a variety of comprehensive Texas Homeowner's Insurance policies. These plans can be tailored to suit your budget and individual needs. keep in mind that flood insurance is not included in your homeowners policy and it has to be bought separately.
Homeowner Policies typically include a full complement of standard features that cover your dwelling, personal property and other structures. Policies include liability protection, loss of use and medical payments to others. Our homeowners insurance agents will work with you to find the right coverage and can adjust premiums by adjusting deductible amounts as well as applying discounts and credits. We can also add endorsements to your policy to broaden the protection limits even further.
When we discuss your options with you, we will ask you a number of questions to identify available discounts and credits. For example, discounts may be available if you have a functioning alarm system or sprinkler system.
Homeowner's policies offer liability, building, and personal property coverage .
For losses due to many perils, including fire, theft, wind, and lightning. We can tailor a package policy to meet your needs through different home markets and best rated companies. We offer all kinds of policies that range from the most comprehensive- HO-3 Policy, to the limited dwelling only policy TDP-1, a more restricted policy , Call our representative for details.
HO-B/HO-3 ( Added & Broad Coverage w/ water damage & replacement cost)

HO-A+ ( limited coverage w/ water damage & replacement cost)

HO-A ( limited coverage w/ market value option)

TDP-1 & TDP-3 (Dwelling only coverage mostly used for rental homes)

Why do you need homeowners insurance in Houston Texas?
It is really all about protecting yourself financially if something unexpected happens to your home or possessions. That's important because chances are your home is likely one of your largest investments.
If your home was destroyed by fire or damaged by a natural disaster, you'd need money to repair or replace it.
If a guest in your home is injured, liability protection and medical coverage help pay expenses.
If you are a victim of theft and vandalism, it can reimburse you for your loss or pay for repairs.
If you are still paying for your home, your lender will require insurance.
It is important to know that homeowners insurance is meant to cover unexpected damage, not routine maintenance. Ask your agent to talk about what is covered and be sure to read your policy so you know exactly what's included and what is not.

Discounts options, Up to 30% for your Homeowners Policy.
Auto-Home-Flood Discount

Having a burglar alarm

Having a newer home less than 5 yrs old

Being claim free in the past 5 yrs

Over age 50 yrs old

Construction Type Discount

High Deductible Discount

Dwelling Only Rate

Auto-Home Discount-Insuring your vehicles with the same company
We offer free home insurance quotes for all Texas residents and specially in these zip codes around our offices 77063,77042, 77077,77450,77494,77459,77478,77479,77057,77056,77377, 77429,77084,77082,77055,77027,77029,77004 and many more
Some of the most common Q & A that an insured has:
Understanding what Your Homeowners Policy Cover?
Is my Home Damage Covered in case of a Fallen Tree?