Posted by

ABC Insurance Services

on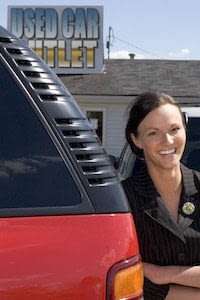 Texas Auto Dealer Insurance provides coverage for the legal liability of automobile dealers for sale, garages, repair shops and service stations. Coverage includes bodily injury and property damage arising out of any car accidents for you, your employees and your clients, or garage related operations. It can also provide coverage for damages to customers' autos, as well as damage to garage-owned autos. Becoming a car dealer in Texas can be a relatively lengthy process. However, the car sales business, whether dealing in used or new cars can be lucrative and rewarding. We at ABC Insurance services are serving clients in Houston, Dallas, Fort Worth, Austin, El Paso, San Antonio, Plano, Amarillo, Galveston, Waco, Corpus Christi, Brownsville and all throughout State of Texas.
Eligible Auto Dealer Classes:
ATV Dealer
Auto Auction
Auto Dealer
Boat Dealer
Emergency Vehicle Dealer
Equipment Dealer
Golf Cart Dealer (no plates)
Handicap/Mobility Sales
Heavy Trailer Dealer
Heavy Truck Dealer
Mobile Home Sales
Motorcycle Dealer
Motorhome/RV Dealer
Salvage Yard with Auto Sales
Trailer Dealer
Wholesale Auto Dealer
Don't see a class you need a quote for? Reach out to info@713auto.com and ask if we have a market for it!
Dealership Insurance Coverage:
ABC Insurance is able to offer extensive coverage options with our auto dealer insurance program.
Dealers' physical damage
Garage Liability
Garage keepers' physical damage
Property: Building & business personal property
Dealer Open Lot Insurance – Inventory
Contract Drivers Coverage
E & O Insurance
Tow Truck Insurance
Mechanic Shop Liability & Equipment
Workers' Compensation
Ready to Write Your Auto Dealership Insurance Policy?
We can customize an auto dealership policy that will fit your need and budget, meaning you can start with a basic garage liability policy and then upgrade it as you see a need in the future.
Apply online for a free quote and your insurance agent can go through with you with all the coverages available to you.
We service all auto dealers in Texas for all their insurance and surety bonds since 1988. We have over 30 years experience in commercial insurance for businesses in Texas
Email us at info@713auto.com or call our office for any questions 800-374-9227
Filed Under: Auto Dealer Insurance
|
Tagged With: auto dealer insurance, dealership insurance, floor plan dealer insurance, garage keeper insurance, garage liability insurance, open lot dealer insurance, used car Dealer Insurance, used car dealership insurance