Posted by

ABC Insurance Services

on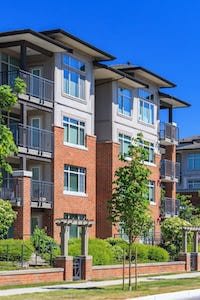 As a renter, you need to protect your personal property against theft and damage. Our renters insurance is hard to beat for convenience and value. Plus, we'll assure you the peace of mind you need for your valuable items and electronics. Renters insurance policies are very affordable for the types of risk you want to cover and the rates can start from $15/mo.
Renters insurance can help protect you in case of a liability lawsuit against you. This could occur in a situation where you are held responsible for:
If you rent a house or apartment and think that your landlord is financially responsible when there is a fire, theft or other catastrophe—think again.
Your landlord may have insurance to protect the building you are living in. But your landlord's policy won't replace your personal possessions or pay for your living expenses while the building is being repaired.
The only way to protect yourself financially against disasters is to buy a renters insurance policy.
Renters insurance, sometimes referred to as tenants insurance, includes three basic types of protection:
Personal Possessions
Liability
Additional Living Expenses
Personal Possessions
Standard renters insurance protects your personal belongings against damage from fire, smoke, lightning, vandalism, theft, explosion, windstorm, water and other disasters listed in the policy. Floods and earthquakes are not covered. Supplemental insurance is available to cover these disasters—see the Frequently Asked Questions section of the brochure for more information.
To decide how much insurance to buy, you need to know the value of all your personal possessions—including furniture, clothing, electronics, appliances, kitchen utensils and even towels and bedding. In other words, if your home were to burn, you should have enough insurance to replace all of your possessions.
The easiest way to figure out how much insurance coverage to buy is to create a home inventory (a detailed list of all of your personal possessions, with their estimated value). An up-to-date home inventory will also make filing an insurance claim faster and easier.
Liability
Standard renters insurance policies provide liability protection against lawsuits for bodily injury or property damage that you or your family members cause to other people. It also pays for damage your pets cause. So, for example, if your son, daughter or dog accidentally ruins your neighbor's expensive rug, you'll be covered. However, if your children or pets destroy your own rug, you will not be covered.
The liability portion of a renters policy pays for both the cost of defending you in court and for court awards, up to the limit of the policy. Liability limits generally start at about $100,000. Some experts recommend that you buy at least $300,000 worth of protection. You can also buy an Umbrella or Excess Liability policy, which provides higher limits and broader coverage. Generally, umbrella policies cost between $200 to $350 a year for an extra $1 million of liability protection.
Your policy also provides No-fault Medical coverage. So, if a friend or neighbor is injured in your home, you can submit their medical bills directly to your insurance company. You can generally get $1,000 to $5,000 worth of this coverage. It doesn't, however, pay the medical bills for your own family or your pet.
Additional Living Expenses
Many people don't know that Additional Living Expenses coverage, also known as ALE, is included in a renters insurance policy. If your home is destroyed by a disaster that your policy covers and you need to live elsewhere, renters insurance covers your additional living expenses. Policies will generally reimburse you the difference between your additional living expenses and your normal living expenses. ALE covers hotel bills, temporary rentals, restaurant meals and other expenses you have incurred while your home is being rebuilt.
There are two types of renters insurance polices:
Actual Cash Value pays to replace your possessions minus an amount for depreciation (the reduction in the value of items due to age and use) up to the limit of your policy.
Replacement Cost pays the actual cost of replacing your possessions (with no deduction for depreciation), up to the limit of your policy. The price of Replacement Cost coverage is about 10 percent more than Actual Cash Value coverage but can be well worth the extra cost.
How to Buy Renters Insurance
Renters insurance is easy to get, and there are many insurance companies to choose from. Insurers who offer homeowners insurance generally also sell renters insurance. In fact, a renters insurance policy and a homeowners insurance policy are almost identical. The main difference is that a renters policy doesn't include coverage for the building, since the landlord owns that.
Q. Is my bicycle covered by renters insurance?
A. Your bicycle and other recreational or sports equipment are covered. There are also special policies you can buy for very expensive sports equipment.
Q. Is my car covered?
A. Vehicles aren't covered by renters insurance. You need to get a separate auto insurance policy to drive legally and protect your car, van or motorcycle.
Q. As a student, am I covered by my parents' insurance?
A. If you're a college student living in a dorm and are still part of your parents' household, their homeowners or renters insurance provides coverage. If you live off campus, you'll probably need your own renters policy. Policies can vary, so speak to your insurer about this.
Q. Can I purchase a renters policy with my roommate or domestic partner?
A. Regulations differ from state to state, and policies might also differ from company to company. Find out
what regulations apply where you live. Some insurance companies allow unmarried couples who have been living together to buy joint coverage. But a domestic partner is usually not automatically insured, like a husband or wife, under the partner's policy. He or she must be specifically named.
Q. What happens if something I have rented or borrowed is stolen?
A. Items that are "in your possession" are covered under a standard renters policy, whether they are things that you've bought, received as gifts or borrowed.
Q. Is my property covered away from home?
A. Yes, most renters polices include what is called Off-premises coverage. This means that belongings that are outside of your home are also covered against the same disasters listed in your policy. For example, property stolen from your car would be covered. However, there are generally dollar limits on the amount you can be reimbursed. For example, if you have $25,000 worth of personal possessions insurance, you may be covered for up to $2,500, or 10 percent of the total.
Q. Are my valuables covered by my renters insurance policy?
A. In general you are covered for up to $1,500 for jewelry or other expensive items that are destroyed or lost to fire, windstorms, theft or other perils that are listed in your policy. If your valuables are worth more than that, you should consider purchasing a "floater," also called an "endorsement," to increase the amount of coverage.
Filed Under: Renters insurance
|
Tagged With: Houston renters insurance, Quote for renters insurance, renter insurance, Renters Insurance, renters insurance quote, renters insurance quote Houston, Texas renters insurance