Posted by

ABC Insurance Services

on
Affordable Auto Insurance in Texas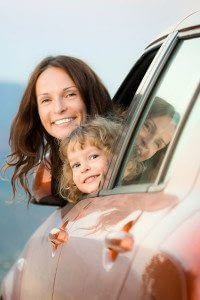 Since 1988, ABC Insurance Services has offered the highest quality auto insurance coverage at the most affordable rates in the Greater Houston, Texas Gulf Coast region.
Are you shopping for affordable auto insurance quote in Texas?
We at ABC Insurance Services will offer you the best rate possible from 10 major well known insurance companies nationwide. We represent over 20 major insurance companies nationwide and we always offer our clients the best auto insurance coverage at the best rate possible.
If you are tired of paying too much for car insurance in Houston and are looking to lower your auto insurance rate, or you have recently bought a new car and need an insurance quote, you've come to the right place. At ABC Insurance we strive to earn your auto insurance business and we can get you insured quickly and affordably.
ABC Insurance Services is the low cost car insurance specialist in Houston and one of the largest, most established Independent Insurance Agencies in East Texas.
Our agents are discount specialist that will find every discount and money-saving option available to provide you with a selection of quotes with auto insurance rates that fit your budget and coverage needs, from multiple companies competing for your business. If you're currently in the market for discount car insurance in Houston, please give us a call or email and let us earn your valuable business.
It's always free to call for a quote or to discuss your insurance options – you'll be glad you did.
Selecting an auto insurance agency in Houston, Texas.
According to the Insurance Information Institute, Houston, Texas is among the top 15 most expensive cities for auto insurance rates. Selecting an Independent Houston Insurance Agent – also known as an insurance broker – who has access to the product of multiple auto insurance companies, and therefore has no vested interest in selling you a policy from one particular company, is a wise decision.
You can always change auto insurance carriers without changing your Independent Houston auto insurance agent.
At ABC, we understand that things happen – that's why they're called accidents. Whatever problems may exist on your driving record or otherwise, we will work with you to get you insured and back on the road.
ABC Insurance Services has specialized for 30 years in helping hard to insure customers get the protection they need at a price they can afford.
Get Free Auto or Home insurance quotes by calling out agents or https://www.713auto.com
Tagged With: Affordable auto insurance, Auto Insurance, auto insurance quote, free auto insurance quote, Houston auto insurance, Texas auto insurance